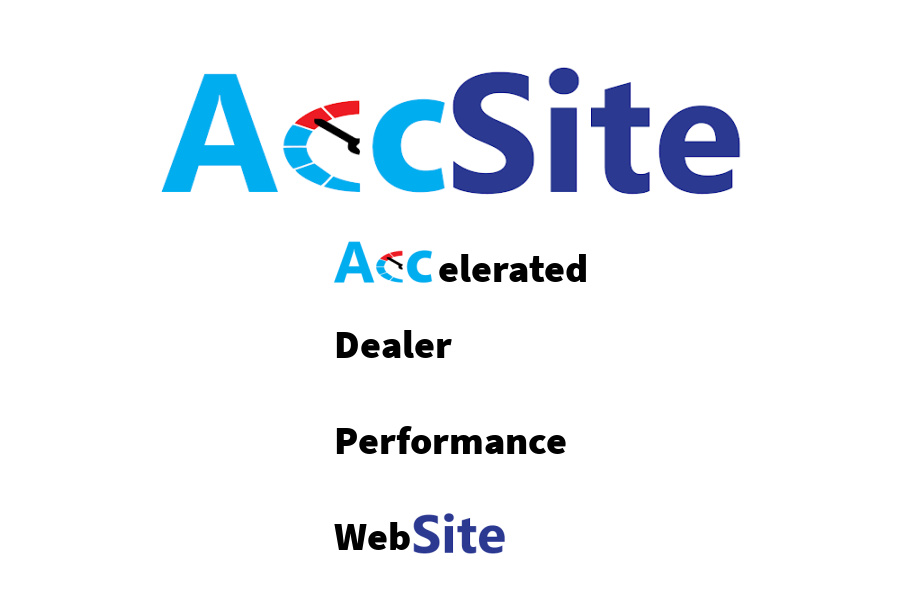 AccSite. Why would I name this new dealer website offering this? Is it just a way to tick off my Grade 13 English teacher? Am I just really bad at spelling excite?
In all fairness, I am extremely 'accsited' to be offering a cost-effective, time-efficient website platform specifically for NPV (non-automotive/non-passenger vehicle) dealers; but AccSite didn't start out as a play on the word excite. Its beginnings were born, sort of, out of necessity.
AccSite's original name was Accelerated Dealer Performance Websites. Yep, that's a mouthful. The truth is that AccSite was only meant to be a short-term company that owned the actual technology. It was set up for a variety of reasons due to the original partnership and purchase/improvement of the proprietary software/platform, but, at the end of the day, Dealer Performance Solutions actually was to be the client-facing business name with AccSite, being the name of the platform itself.
After buying the technology outright, there was no need for the secondary business so I decided to forgo the DPS name and go with AccSite on its own.
As luck would have it, I'm a really big fan of the name AccSite! It's short, sounds positive, the domain was available and it's easy to spell.
So that's it! That's the story!